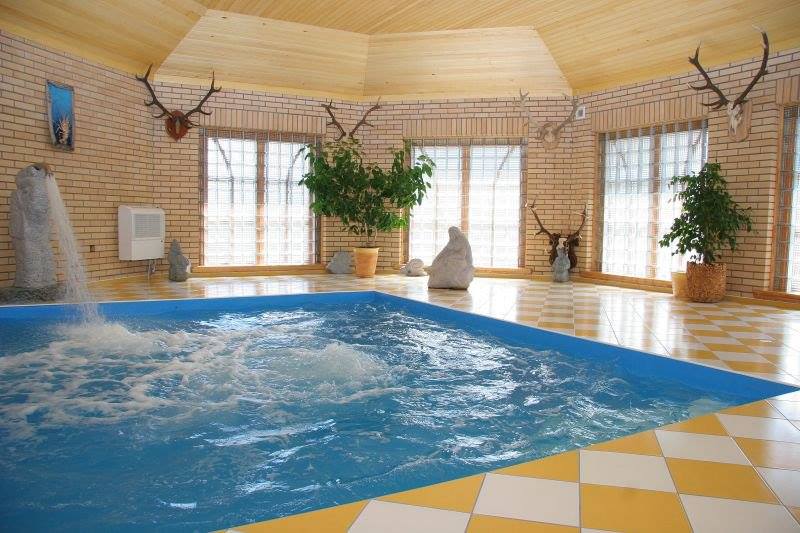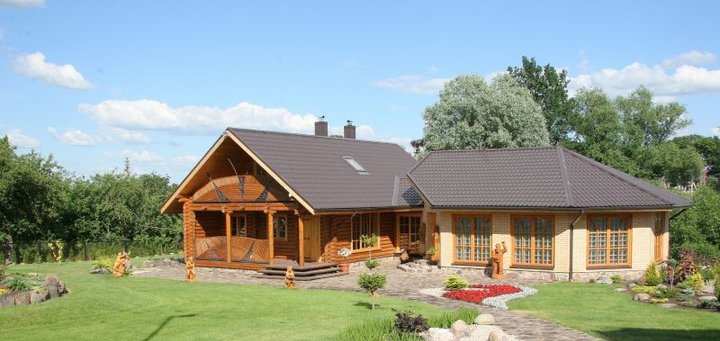 The pool and the sauna are perfect for recovering and having fun!
Treat yourself in a Russian sauna and a pool with bubbles, waterfall, heated water and heated floors. The cozy entrance is suitable not only for a romantic dinner by the fireplace, but also for your small celebrations: birthdays, girls' parties / wedding parties (up to 20 persons).
Most common customer issues
Structure
First floor:
Sauna, swimming pool, 2 dressing rooms, 2 showers, toilet, sauna (up to 20 persons).
Second floor:
2 bedrooms, toilet.
Prices
Sauna + pool (up to 10 persons)

If more than 10 persons

Sauna + pool (up to 10 persons)

If more than 10 persons

1 hour – 50€

+ 1 person – 5€

2 hour – 70€

+ 1 person – 7€

Before sauna room


(without sauna and pool)

up to 10 pers. – 50€


10 and more pers. – 70€

Before sauna room after 23 hour.
70 €
Rules for the use of the sauna-pool
1. It is strictly forbidden to heat in sauna and swim in the pool drunk.
2. Before you go to the pool you need to take a shower.
3. It is strictly forbidden to climb into the pool without being washed away from the body soap, shampoo, honey, and leaf leaves.
4. It is forbidden to jump into the pool or run in pool room.
5. It is forbidden to leave young children in the swimming pool without adult supervision. In the sauna and swimming pool, adults are responsible for child safety.
6. Go to the pool with glassware, glasses, bottles and. etc. is prohibited.
7. Non-smoking rooms.
8. For damaged inventory or contaminated water, the visitor must pay an amount to cover the damage.
9. Every visitor who enters the sauna-pool or motel automatically confirms that he / she is familiar with the rules of bath-pool behavior and undertakes to comply with them unconditionally.
10. An employee of the company has the right not to enter the premises or to expel the person (without warning) if he does not meet the requirements. Money is not refunded to the visitor from the sauna-pool.
11. Use of brushwood in sauna is PROHIBITED.
12. Take the shower out of the sauna before entering the pool.
13. Swimming in pool with sparkling or other extraneous cosmetic products is PROHIBITED.
14. You can have a towel on your own or rent in sauna complex for 1 unit / 5,00 €.